Here are some food paintings I did over the summer. I'm back to painting toys though so I don't expect to return to these anytime soon. The pairings of the paintings isn't significant, fyi.

Dimensions: 16"x20", Acrylic on canvas.


each of the following- Dimensions: 14" x 11", Acrylic on canvas.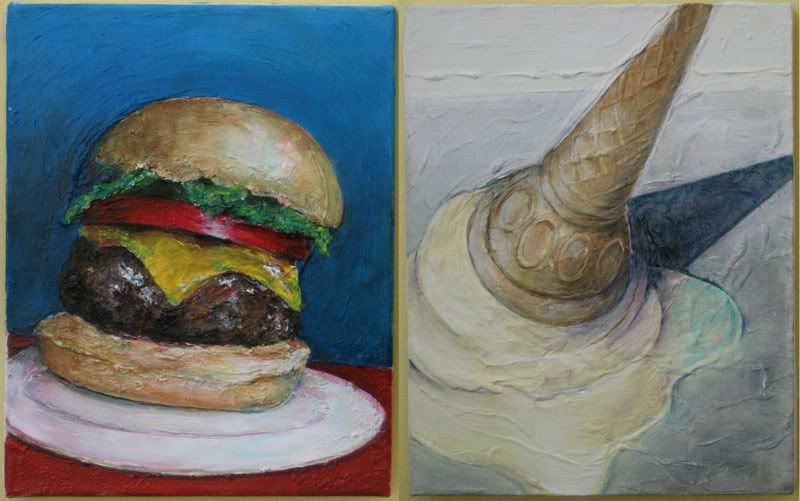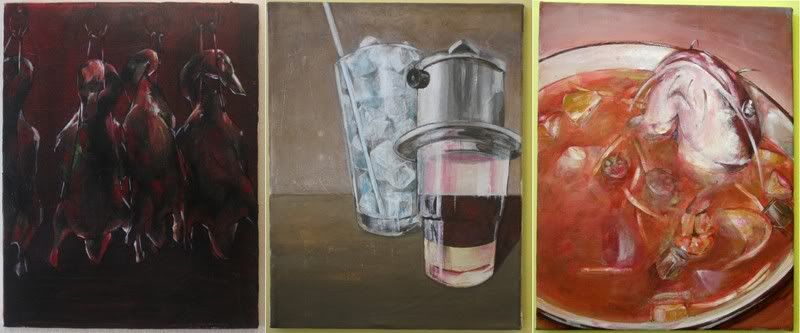 Comments or critiques are welcome.