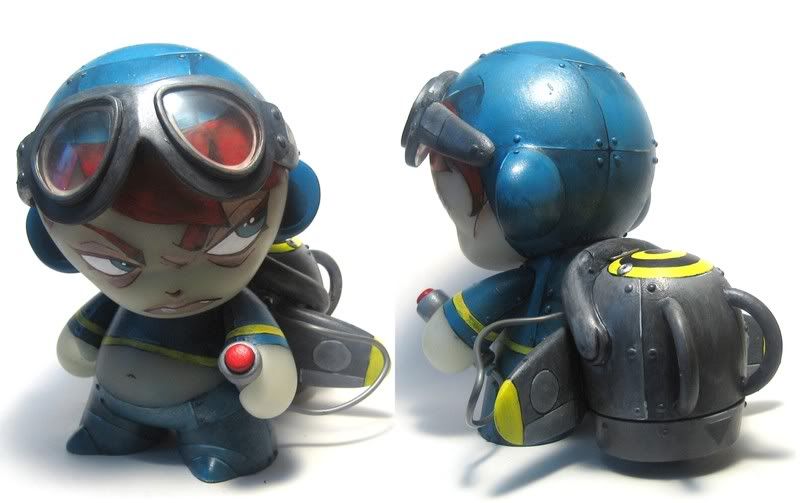 For the Winter Munny Show @ LIFT Detroit.

If she sells, i'm going to give 100% of the proceeds to these charities:
the New York Food Bank, Lupus Foundation of America, United Cerebral Palsy, and one other that folks can give me a suggestion for (preferably environmental). She is available from LIFT through here.

Update: Jetpack Girl won first place at the Winter Munny Show (awesome!) but didn't sell (awwww...). She's still available.
2nd update: Now with lovely rivets.