Here are the blank figures for the folks who wondered what these originally looked like:
The 10" Teddy Troop in the blank-slate state with and without the helmet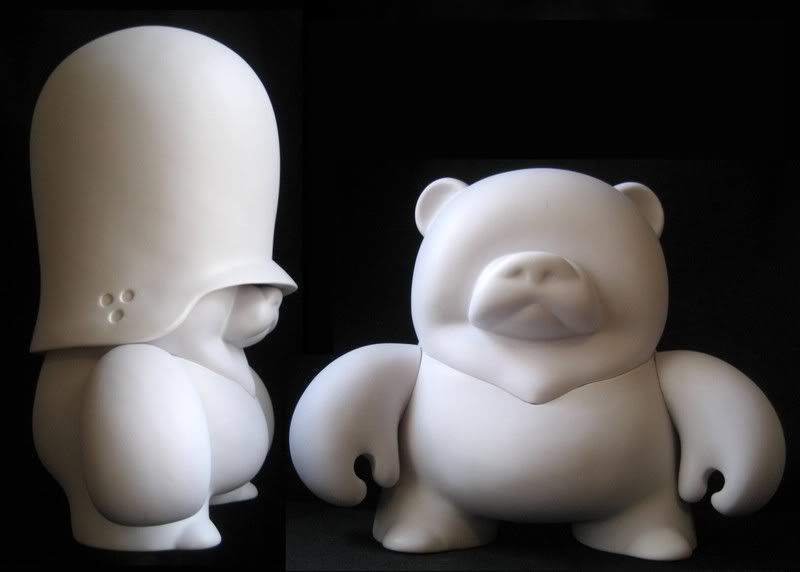 Here are the munny, Qee bunee, Qee toyer (top row); labbit, vimobot, and gosho (bottom row) respectively. These figures are not shown to scale.


All the figures are store bought. I supply the add-ons like horns and other projections not found on the blanks shown here.